Guitar Plus

The ninth season of Guitar Plus presents a very special concert, co-sponsored by the New York City Classical Guitar Society's International Artists Series. On Friday, November 11, 2016, at 7:30 pm in the Leonard Nimoy Thalia Theater at Symphony Space, baritone Michael Kelly and David Leisner will perform Franz Schubert's Die Schöne Müllerin, in Leisner's guitar arrangement. This evening-length song cycle, about unrequited love and its tragic consequences, is one of the most beloved works of all time. Substituting the guitar for the original piano brings the piece back to some of its roots in folk music, and also serves as a reminder that Schubert played the guitar and probably wrote some of his early songs on the instrument. Michael Kelly is an accomplished artist whose insightful interpretations, silken voice, and expressive use of language have garnered him comparison to such icons of song repertoire as Matthias Goerne and Gérard Souzay. He and Leisner have explored this work deeply together over quite a long period of time and are excited to share their interpretation with the New York audience. 
November 11, 2016, 7:30 pm
Die Schöne Müllerin, Franz Schubert  
Michael Kelly, baritone
David Leisner, guitar
Leonard Nimoy Thalia Theater, Symphony Space
2537 Broadway at 95th St., New York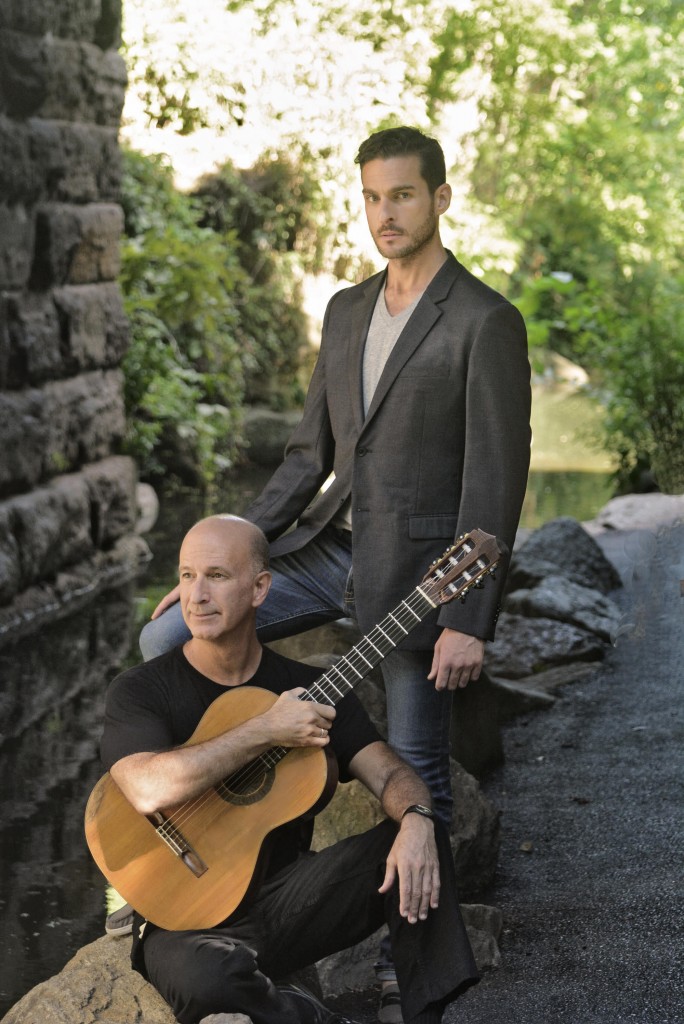 Guitar Plus is a series of concerts in New York City devoted to chamber music with guitar and other instruments, curated by Artistic Director, David Leisner.  In past seasons, Guitar Plus has presented a mix of the new with the old, often featuring either premieres or music that has been unduly neglected.  Composers whose works have been premiered on the series include Steve Mackey, Carlos Rivera, Clarice Assad, Alan Thomas, Akemi Naito, Paul Lansky, William Bland, George Crumb, David Del Tredici, Peter Sculthorpe, and David Leisner.  Past performers presented included Philippe Quint and Soovin Kim, violin, Hsin-Yun Huang, viola, Cavatina Duo (Eugenia Moliner, flute, and Denis Azabagic, guitar), Tara O'Connor, flute, Courtenay Budd, soprano, William Ferguson, tenor, Crazy Jane (Patrick Mason, baritone, Daniel Druckman, percussion, David Starobin, guitar), Yolanda Kondonassis, harp, Enso String Quartet, Thomas Meglioranza, baritone, Arc Duo (Heather Holden, flute, and Bradley Colten, guitar), Jon Klibonoff, piano, Zuill Bailey and Jillian Blythe, cello, Samuel Zagnit, bass, Manhattan School of Music orchestral ensemble, Rufus Müller, tenor, Dublin Guitar Quartet, Brasil Guitar Duo, and Emanuele Segre, Fabio Zanon, Benjamin Verdery, Robert Belinic, Oren Fader, Daniel Lippel, Bradley Colten and David Leisner, guitar.
Click here for a detailed list of all performers and repertoire in the history of Guitar Plus