Guitar Plus
CANCELLED DUE TO COVID-19.  HOPE TO RESCHEDULE SOMETIME IN THE 2021-22 SEASON…

This season's Guitar Plus concert centers around two great contemporary pieces and their historical precedents. The program, co-sponsored by the International Artists Series of the New York City Classical Guitar Society, is called Echoes Across Time. The contemporary works are Dominick Argento's Letters from Composers and Caroline Shaw's Come Again (Again), both for voice and guitar. Caroline Shaw's ethereal piece is based on one of John Dowland's most famous songs and begins the second half of this program, while the Dowland song opens the program. Argento's song cycle sets to music letters by 7 well-known composers and either quotes music by each of them or contains music that sounds like them. Music by three of these composers – Bach Two-Part Inventions. and songs by Mozart and Schubert – precedes the Argento performance. The finale to the program is Michael Starobin's masterful arrangements of four songs from Sunday in the Park with George by Stephen Sondheim. The stellar performers for the evening are soprano Tony Arnold, baritone Michael Kelly, and guitarists Rupert Boyd, Daniel Lippel and David Leisner.    
Friday, May 29, 2020, 7:30 pm
Leonard Nimoy Thalia Theater, Symphony Space
2537 Broadway at 95th St., New York
For ticket information, click here.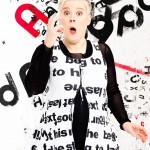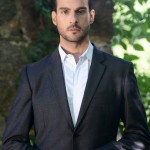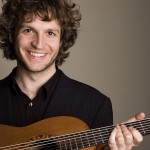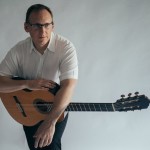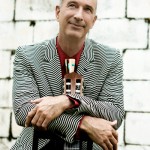 Guitar Plus is a series of concerts in New York City devoted to chamber music with guitar and other instruments, curated by Artistic Director, David Leisner.  In past seasons, Guitar Plus has presented a mix of the new with the old, often featuring either premieres or music that has been unduly neglected.  Composers whose works have been premiered on the series include Pierre Jalbert, Steve Mackey, Carlos Rivera, Clarice Assad, Alan Thomas, Akemi Naito, Paul Lansky, William Bland, George Crumb, David Del Tredici, Peter Sculthorpe, and David Leisner.  Past performers presented included Jesse Mills, Philippe Quint and Soovin Kim, violin, Hsin-Yun Huang and Mark Holloway, viola, Cavatina Duo (Eugenia Moliner, flute, and Denis Azabagic, guitar), Tara O'Connor, flute, Courtenay Budd and Devony Smith, sopranos, Janna Baty, mezzo-soprano, William Ferguson, tenor, Crazy Jane (Patrick Mason, baritone, Daniel Druckman, percussion, David Starobin, guitar), Yolanda Kondonassis, harp, Enso String Quartet, Thomas Meglioranza, baritone, Arc Duo (Heather Holden, flute, and Bradley Colten, guitar), Jon Klibonoff, piano, Zuill Bailey and Jillian Blythe, cello, Samuel Zagnit, bass, Manhattan School of Music orchestral ensemble, Rufus Müller, tenor, Dublin Guitar Quartet, Brasil Guitar Duo, Michael Kelly, baritone, and Emanuele Segre, Fabio Zanon, Benjamin Verdery, João Luiz, Robert Belinic, Oren Fader, Daniel Lippel, Bradley Colten and David Leisner, guitar.