Guitar Plus

Guitar Plus celebrates the 65th birthday (a month late) of its Artistic Director, David Leisner, with a concert of his music for voice and guitar, co-presented by the New York City Classical Guitar Society's International Artists Series. Three extraordinary singers – Devony Smith and Courtenay Budd, sopranos, and Janna Baty, mezzo-soprano – are joined by three stellar guitarists – Benjamin Verdery, João Luiz and David Leisner – for a widely varied program. Baty and Verdery open the program with Five Songs of Devotion, which set texts from five different religious traditions to music that hovers on the borderline between art music and popular music.  The religious traditions represented are Jewish, Native American, Zen Buddhist, Christian and Hindu.  Next, Budd and Leisner perform Eve's Diary, which brings to life some of Mark Twain's enchanting, witty and moving portrayal of Eve in her first days on Earth.  After intermission, Ben Verdery will have a brief, lively onstage conversation with David Leisner about his music. Capping the evening is a performance by Smith and Luiz of Confiding, a half-hour song cycle to poems by women, mostly Emily Dickinson and Emily Brontë.  This emotionally powerful cycle traces the rise and fall of an intimate relationship, after which the singer turns for confiding to the guitar, imagination and finally to a Higher Power.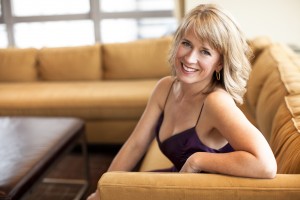 Courtenay Budd
January 18, 2019, 7:30 pm
Leonard Nimoy Thalia Theater, Symphony Space
2537 Broadway at 95th St., New York
David Leisner: Music for voice and guitar
Leisner   Five Songs of Devotion
Janna Baty, mezzo-soprano
Benjamin Verdery, guitar
Leisner   Eve's Diary
Courtenay Budd, soprano
David Leisner, guitar
Leisner   Confiding
Devony Smith, soprano
João Luiz, guitar
Guitar Plus is a series of concerts in New York City devoted to chamber music with guitar and other instruments, curated by Artistic Director, David Leisner.  In past seasons, Guitar Plus has presented a mix of the new with the old, often featuring either premieres or music that has been unduly neglected.  Composers whose works have been premiered on the series include Pierre Jalbert, Steve Mackey, Carlos Rivera, Clarice Assad, Alan Thomas, Akemi Naito, Paul Lansky, William Bland, George Crumb, David Del Tredici, Peter Sculthorpe, and David Leisner.  Past performers presented included Jesse Mills, Philippe Quint and Soovin Kim, violin, Hsin-Yun Huang and Mark Holloway, viola, Cavatina Duo (Eugenia Moliner, flute, and Denis Azabagic, guitar), Tara O'Connor, flute, Courtenay Budd, soprano, William Ferguson, tenor, Crazy Jane (Patrick Mason, baritone, Daniel Druckman, percussion, David Starobin, guitar), Yolanda Kondonassis, harp, Enso String Quartet, Thomas Meglioranza, baritone, Arc Duo (Heather Holden, flute, and Bradley Colten, guitar), Jon Klibonoff, piano, Zuill Bailey and Jillian Blythe, cello, Samuel Zagnit, bass, Manhattan School of Music orchestral ensemble, Rufus Müller, tenor, Dublin Guitar Quartet, Brasil Guitar Duo, Michael Kelly, baritone, and Emanuele Segre, Fabio Zanon, Benjamin Verdery, Robert Belinic, Oren Fader, Daniel Lippel, Bradley Colten and David Leisner, guitar.